FUE stands for follicular unit extraction. This procedure provides a safe, effective method to restore the hairline in a natural-looking way by transplanting healthy hair from the back of the head to the balding areas in the front. Our board-certified plastic surgeon and hair restoration specialist, Dr. Clinton Webster, is able to take these hair follicles and arrange them in a way that works with your natural hair type, growth cycle, and hairline. At Revive Robotic Hair Solutions in Oklahoma City, OK, we use the highly advanced ARTAS hair system which allows us to provide precise, accurate results that will leave you with a fuller hairline and years of restored self-confidence.
The ideal candidate for an FUE procedure has a healthy amount of hair growth on the sides and back of the head. The more hair the patient has at the donor sites, the better the overall results. It is important to discuss your expectations with our surgeon. In addition, various factors may alter the cosmetic result including hair color or texture.
FUE Reviews
"Thinning Hair in Front and Top of Head. - Wasn't bald just thinning to the point I was going to have to style different. Dr. Webster and staff were friendly, very easy to work with and took great care of me. Happy with the results thus far, still not as thick as I had hoped for but full results are not expected until 9-12 months after procedure. I would definitely go to Dr. Webster and his team for any and all work that they offer."
- 1.V. /
RealSelf /
Apr 16, 2018
Previous
Next
Follicular unit extraction is a minimally invasive hair restoration transplant surgery that uses robotic technology to track and extract hair follicles with precise accuracy and control. The process uses a small (0.8mm – 1.0mm) rounded instrument or "punch" to remove the hair grafts. The FUE procedure is often preferred over the strip method (FUT) because it does not involve the use of a scalpel or stitches, nor should it leave any noticeable scarring. Dr. Webster offers the state-of-the-art ARTAS robotic hair transplant system for FUE, a technology that creates outstanding outcomes that can last a lifetime.
Dr. Webster performs FUE on-site at his accredited surgical facility. It is here where he maintains the ARTAS equipment. The entire procedure can take up to 6 – 8 hours to complete, and you are usually awake the entire time. The first part of the surgery involves the extraction of the hair follicles from the back of the head, and the second part involves the actual transplant.
Recovery is dependent upon each individual and the extent of their surgery: how many grafts were used to accomplish the desired result. Exercise and strenuous activity should be avoided for 1 – 2 weeks. Within the first few weeks after this procedure, the newly transplanted hair grafts will fall out. This is common and is to be expected. The hair follicles that were transplanted are permanent in the scalp, and over time, new and healthy hair will begin to grow. It typically takes about a full year for the final results to be shown.
ARTAS® Robotic System technology has advanced over the years, making it more affordable and more accessible for more people.
At Revive we make it as simple as possible:
There are no surprise fees, no extra charges at the end, no charge if we get "extra" and refund you if we come up short. The hair implants cost is always the same when you undergo the ARTAS® procedure. You'll also notice a clear difference immediately following the hair replacement treatment, without any repeat visits that cost more money.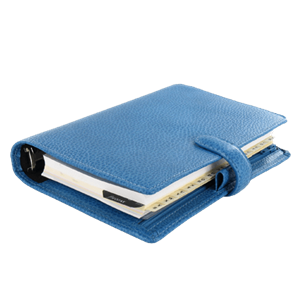 Having a fuller hairline can not only improve your appearance, but it can also boost your self-confidence. If you've tried other methods that have been ineffective, and you still desire a long-term solution to your hair loss and balding, then we encourage you to contact our office today. We can schedule your consultation and start your treatments as soon as possible.
Related Posts