Hair loss is a cosmetic issue that affects millions of individuals throughout the world each year. Studies have shown that two-thirds of men by the age of 35 will have suffered from some degree of hair loss, while 85% of men will experience significant thinning of the hair by age 50. The prevalence of hair loss combined with its profound impact on self-esteem and first impressions is why Dr. Clinton Webster, board-certified plastic surgeon and hair restoration specialist, has dedicated his career to combating signs of balding and restoring the hairline. At his Oklahoma City, OK private practice, Revive Robotic Hair Solutions, he and his team provide a wide range of surgical and nonsurgical options using the latest techniques to help patients reverse their hair loss and live a happier, more fulfilled life.
In general, hair loss is defined by a disruption in the hair growth cycle, which prevents new hair follicles from growing back in the place of old ones. On average, a person sheds 50 – 100 hair strands per day; however, if the growth cycle is not functioning properly and is in a dormant or resting period, then these hairs will simply fall out and not be replaced, resulting in bald spots. Age, hormones, and genetics can all play a vital role in disrupting the hair growth cycle. In the case of genetics and hormonal imbalances, research shows that the hereditary loss of hair is a result of inheriting a genetic sensitivity to dihydrotestosterone (DHT), a form of testosterone which is only found in males. DHT is known to shrink the hair follicles, making the sensitive hairs susceptible to thinning and eventually falling out.
In other cases, hair loss can be caused by injury, nutritional deficiencies, thyroid disorders, infections, diseases, medication (such as chemotherapy or radiation), and other factors.
About Hair Loss Reviews
"Thinning Hair in Front and Top of Head. - Wasn't bald just thinning to the point I was going to have to style different. Dr. Webster and staff were friendly, very easy to work with and took great care of me. Happy with the results thus far, still not as thick as I had hoped for but full results are not expected until 9-12 months after procedure. I would definitely go to Dr. Webster and his team for any and all work that they offer."
- 1.V. /
RealSelf /
Apr 16, 2018
Previous
Next
The most common type of hair loss, which is responsible for 95% of male hair loss, is androgenetic alopecia. Androgenetic alopecia simply refers to hereditary male pattern balding and is caused by sensitivity to DHT. However, certain other types of alopecia may result as well. These are typically caused by trauma, burns, diseases, scalp infections, and other conditions that are not hereditary.
Non-Scarring Alopecia:
Alopecia areata
Telogen effluvium
Anagen effluvium
Trichotillomania (early stage)
Traction alopecia (early stage)
Scarring Alopecia:
Trichotillomania (late stage)
Traction alopecia (late stage)
About Hair Loss Treatment Options
Surgical:
Dr. Webster offers a surgical follicular unit extraction (FUE) procedure using the ARTAS hair restoration system. During this treatment, hair follicles will be taken from the back of the head and transplanted to the balding areas. This is one of the most effective methods for reversing severe balding and late stages of hair loss.
Nonsurgical:
PRP Therapy: This treatment involves injecting platelet-rich plasma taken from your blood that helps stimulate collagen production and new hair growth
Scalp Pigmentation: This method is a way to conceal balding and mimic the look of hair follicles through the use of chemical-free pigments inserted into your scalp
Microblading: Similar to scalp pigmentation, microblading uses precise strokes administered through a needle to help create the look of real hair in places that are balding
Hair Maintenance Therapy: Dr. Webster offers topical and oral medications that have been FDA approved to prevent further hair loss and help re-stimulate the growth cycle
Dr. Webster will discuss with each patient their treatment options in depth and help them determine which one will best address their needs and current condition.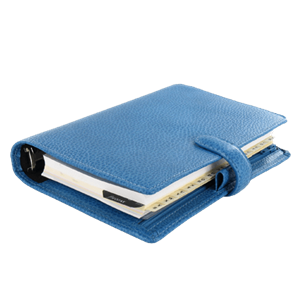 Safe and Effective Methods
At Revive Robotic Hair Solutions, we are proud to offer both surgical and nonsurgical options that are safe and effective for hair loss. Schedule a consultation today to learn more about the causes of your hair loss and which treatment method can help reverse your condition.
Related Posts