If you're considering a hair transplant or whether you will be sporting a bald head, then there are certain fundamental questions you should ask yourself before deciding. Below are 10 key questions to look through and answer as honestly as you ca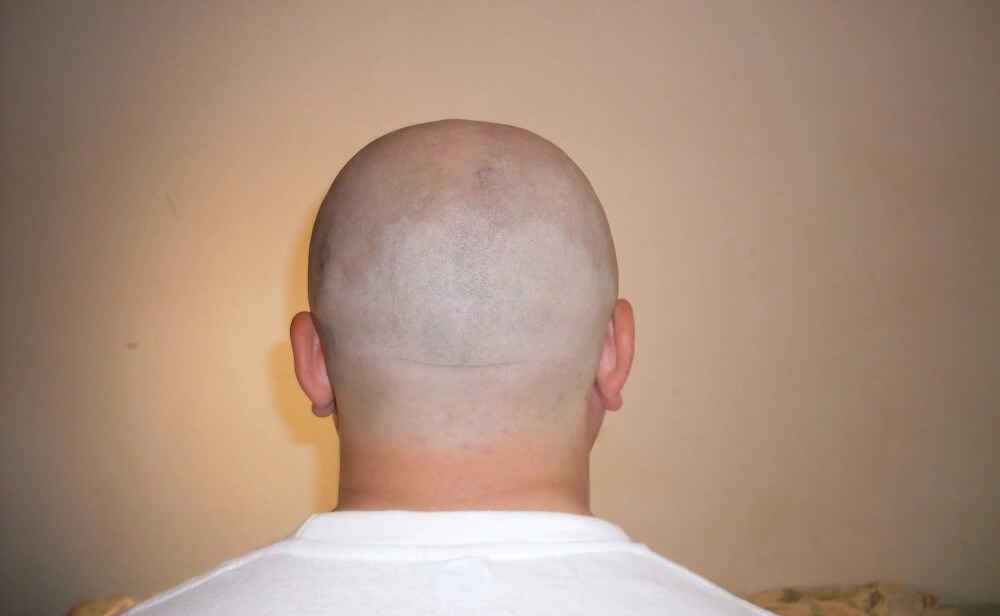 1. Does my hair loss bother me enough?
Most people who are even investigating a hair transplant will probably answer this question with a resounding "yes!". Research shows that it balding has no impact on your self-esteem than you would not be reading this article.
However, there are people who might be researching hair transplants because of external pressure. For example, a guy whose friends rib him about his hair loss a lot, or it could be your attraction to the lady's radar is not working as it has in the past. Getting a hair transplant is a big decision, so you should only ever get a transplant or other preventative loss treatment if it's for yourself and no one else.
You may also be asking yourself, "Should I shave my head or do I need a hair transplant?" Going bald is a popular option for many, and is certainly easy to take care of if it's maintained, but many men aren't comfortable with this decision. For people who aren't sure whether or not they want to sport a bald head, a hair transplant can be a more ideal solution, and many of these procedures are perfectly affordable. At Revive, you'll be able to get top-quality hair transplants using some of the most innovative technology in the industry.
2. Can I afford a transplant?
This is obviously a no brainer you would think in questions to ask yourself. Surgeries offer the ability to pay in installments, this doesn't mean you should jump in without giving thought to whether you can afford the financial strain. It is a risk assessment. There are savers and only want to move forward when they can pay in full. There are others who have no business spending the money on a transplant when they cannot even pay rent. Sales consultants can be very convincing.
Yes, it can cost the sacrifice of a Starbucks coffee every day. We do not believe in pressure sales. We help you try to assess your risk tolerance and only when you're 100% sure that you can afford a transplant, should you make the decision to go ahead with it.
3. Should I get a hair transplant, and if so, what type?
That is the big question and there are mountains of information on the world-wide web. If you intend to wear your hair short, then an FUE procedure would be the procedure for you. This is because with FUE, the follicles are individually extracted, which means there's no visible scar left behind, as is the case with FUT. You can read more about the pros and cons of FUT and FUE on a separate blog. Costs are important as this is a medical procedure and it is your head. Most men under 50 are opting for the fuel procedure as they do not want the scar and why would you. Men over 50 generally have undergone a FUT procedure. Do you want the back of your head to look like a roadmap with loss of feeling for a year? I think the decision is simple, but that is why we have the best technology, ARTAS robot. Why would someone buy a rotary phone when there are android phones available? It just does not make sense.
4. Where will I have my surgery done?
Because a hair transplant can be a procedure that is not an impulsive buy, people are considering all sorts of options to including getting their surgery done overseas just to save a few dollars. Caution, caution, caution and please be warned. Firstly, overseas clinics are often not subject to strict quality standards, as is the case in the US, so you cannot be certain of the quality of care you're going to receive.
Secondly, there is a small amount of aftercare with our robotic procedure and a larger amount of aftercare with any other hair transplant procedure. Stay in the United States. We do have people coming to Oklahoma from other states as our overhead is lower than most other states in the union. We over deliver on post care but I cannot comment on other practices services.
5. Will I tell friends and family about it?
Depending on the extent of your balding, it may not even be an option to hide your procedure from friends and family. I have heard many stories like people thought I lost weight, people asked if I got Botox. When you look better and are taking care of yourself, it generally rolls over to all areas of your life. If people ask if you had a hair transplant, I recommend saying this year my goals are taking care of me and the ones I love. More than half of people will tell their partners about the procedure but often they'll decide to keep it from other family and friends. It really depends on how expressive you are about the subject.
6. Do I have unrealistic expectations about what surgery can achieve?
Expectations about a particular experience can be easily managed today. We have tools that can show you your "after", before and show you a range of worst and best case scenarios. We want to ensure you understand its capabilities and its limitations. While we can't guarantee your hair transplant will look perfect in every way, we work hard to give our clients the best possible results, and have been able to perform procedures that leave the hair looking seamless. We always make sure our clients are satisfied with the final results.
I always cautious against the places that have "sales" consultants that are paid commissions to get you to do a procedure. It is a recipe for setting you up to be sold not served.
7. Is this a reaction to a personal crisis?
When we experience emotional crises — divorce, the death of a loved one, a breakup, being fired — it's tempting to find a quick fix. Psychology Today says surgery can be an appealing option for some people, but making a physical change isn't going to heal your emotional turmoil. However, I find it shocking how many people who are undergoing a major life event like a divorce, get a hair transplant and on their one year follow up visit they list 3 other major life areas that they have improved because they feel better about themselves. Revive Oklahoma takes pride on helping you navigate this decision because at times we do not know what is best for us.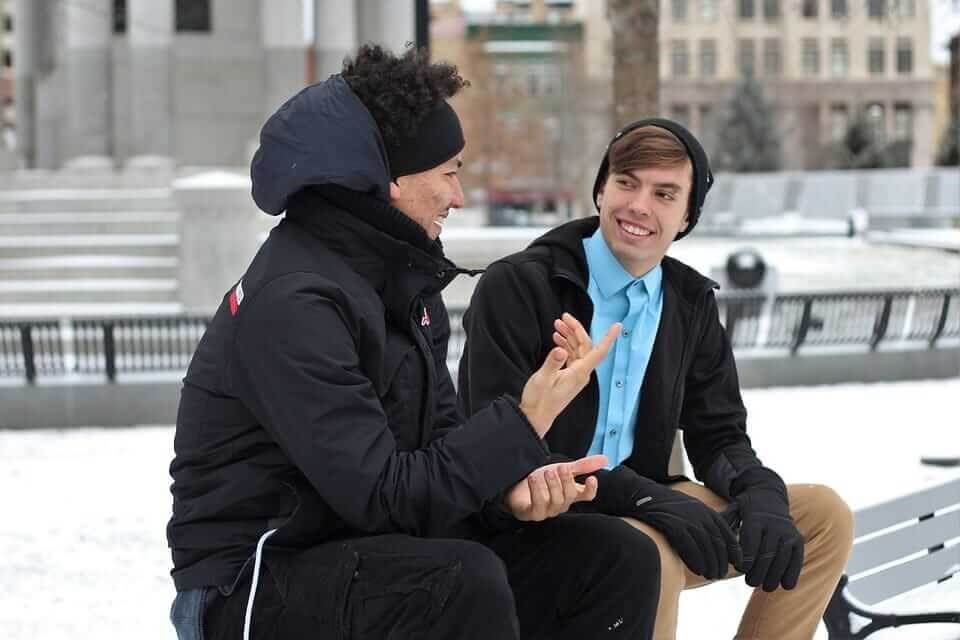 "In a recent study, Sarwer--also an associate professor of psychology at the Center for Human Appearance at the University of Pennsylvania School of Medicine--found that a year after receiving cosmetic surgery, 87 percent of patients reported satisfaction following their surgery, including improvements in their overall body image and the body feature altered."
8. Have I done my research?
Researching your options is absolutely essential and we have done a great deal of work for you. Please watch for our blog comparing procedures or ask us to send you a copy. In the meantime, here are the abc's of it.
It is important that you meet with the physician and that you establish trust.
It is important that the facility is board certified.
It is important to understand alopecia or male pattern baldness. This is not a one and done. It is a complicated medical condition that changes and you need to seek sound medical advice.
9. Will I need additional transplants as my hair loss progresses?
Hair loss is a continuous process, so unless you are taking preventative hair loss measures generally another hair transplant is in your future. On average men get 3 hair transplants over their lifetime. Transplanted grafts are permanent, but all things on the body are subject to the aging process.
10. Google App, Make me bald.
This is a fun app where you can shave your head, only shave a bald spot, add a mustache. Our imaginations are sometimes not in line with reality. The beauty of America is you get to choose your destiny for the most part.
If you are not a candidate for a hair transplant, there is always options too. Decisions are not always easy. After doing your due diligence, you will need either acceptance that you're going to have to finally admit defeat and shave it all off or move forward with protecting your head of hair and getting medical help. If having hair is going to help you live an extraordinary life, it really is a simple decision.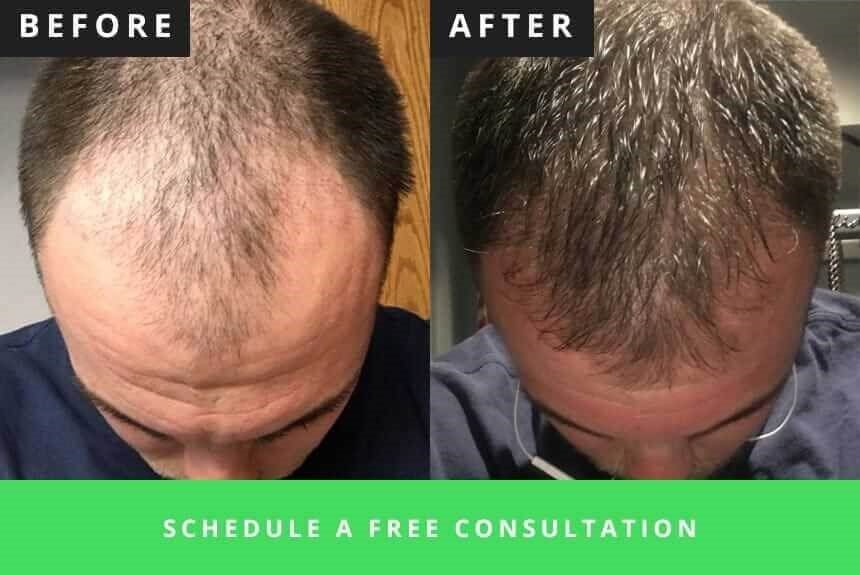 The contents of this blog are for informational and educational purposes only.  Nothing on the website or in the blogs should be taken as, or substituted for, a medical visit and evaluation by a physician.