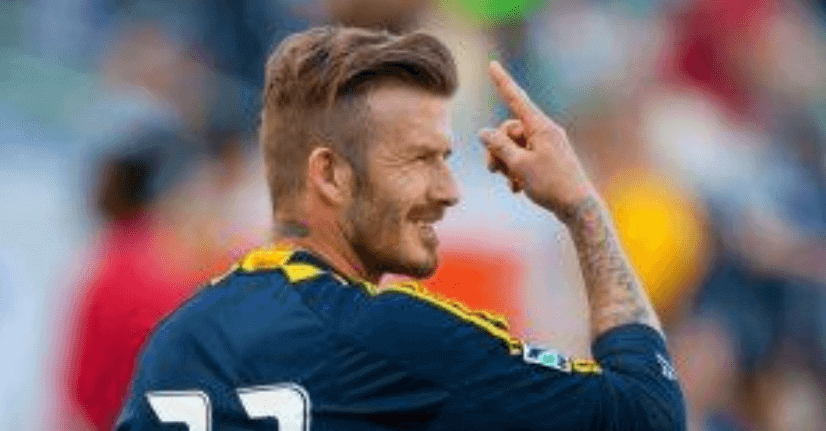 Last December, one of the most famous athletes in the world posted a shirtless Instagram photo of himself wearing reindeer antlers. But believe it or not, David Beckham's visible body tattoos and festive, seasonal headgear weren't the only things people were talking about. Most of the talk revolved around the British soccer star's hair, which has appeared a lot thicker than it had been recently, and led to much speculation that Beckham may have had a hair transplant.
At Revive, we are always enthusiastic when famous people have hair restoration procedures. We've certainly seen more than a few sports figures who might benefit from our permanent solution, the ARTAS® System, which uses robotic technology to give you healthy new hair.
David Beckham's Hair Transplant Rumors
The rumors about Beckham's hair thickness have been circulating for months prior to the photo. The British tabloid The Sun cited a source who said he believes Beckham "has become one of a growing number of middle-aged men to undergo a hair transplant."
Beckham isn't the only superstar to undergo hair transplantation. Cristiano Ronaldo talks so openly about the positive changes that hair restoration gave him that he decided to open his own hair clinic to provide the service to other men and women. Two other major sports stars who are rumored to have undergone hair transplant procedures are Formula One racing superstar Lewis Hamilton, and tennis legend Rafael Nadal. Lebron James had a procedure which left him with a long, visable scar. He has since had it revised with newer technology so the scar isn't so visable. The technology at Revive Robotic Hair Solutions means no visable scars, no lengthy downtime and it's more affordable than you think!
Revive Can Give You a Superstar's Hair
You don't have to be a sports superstar to have a million-dollar look. If you're ready to change your life with Revive and ARTAS®. Our robotic technology is minimally-invasive. Unlike other procedures known as strip surgery, we won't use a scalpel, and you'll be back to your normal life in just a couple of days. To get started contact us today.
How Do You Learn More?
The doctors at Revive Oklahoma offer a FREE CONSULT! It's the best way to get all of your questions answered by a medical professional and find out if hair replacement is right for you. You'll get to see how you might look after your restoration and learn about finance options. Call (405) 829-4247 to schedule your free consult today!