Understanding One's Self-Perception Of Hair Transplant Procedures
Every day I hear the term "fake news" on some media channel or in conversation. The media has affected how people perceive themselves, both men and women. However, our own self-perception and life goals are what inspires the decision to pull the trigger. The reasons behind a man's decision to have a surgical or nonsurgical hair transplant run the gamut from the desire for career advancement, being more attractive to a mate or to simply wanting to feel better about himself.
Men identify very heavily with their profession, and the fear of being replaced by a younger version of yourself is very real. According to Gallup, "U.S. workers continue to be more likely to say their get a sense of identity from their job, 55%, as opposed to having their job just be something they do for a living, 42%. These results have been consistent throughout multiple Gallup polls since 1989."
INTERESTED IN PRICING INFORMATION FOR A HAIR TRANSPLANT?
You are what you do is that mentality taking over the minds of people. Is this the reason why cosmetic procedures are growing? "More men are turning to aesthetic procedures, with dramatic increases seen in both surgical and nonsurgical options over the past 5 years and a 43 percent increase overall," the American Society for Aesthetic Plastic Surgery stated.The International Society of Hair Restoration Surgery (ISHRS) says that Hair transplants have grown 28% in 3 years. Dr. William Rassman said "Society discriminates against bald people. If you have two people coming in for a job, and one of them is partly bald, you'll think that the one with hair has more youth and vitality."
Are Hair Transplants Growing From Age Discrimination & Baldness?
Age discrimination in the job market is in the news which the trust level is low. Proof can be seen by a study conducted by Bloomberg. Using more than 40,000 job applications, they responded to job ads with similar fictional resumes for workers purported to be ages 29-31, 49-51 and 64-66.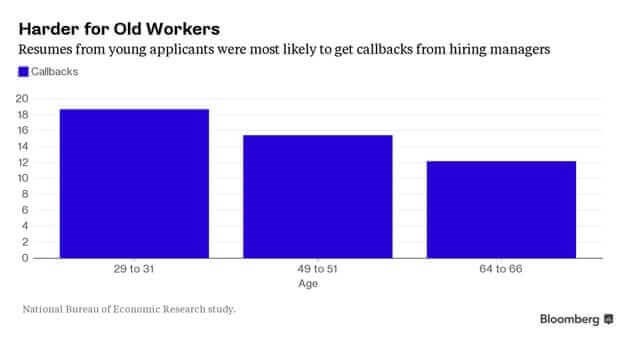 Frightening as it is, facts are real. Is this why the hair transplant and restoration industry is growing? Is the investment in a hair transplant peanuts compared to losing your job?
What do the men say after their hair transplant treatment? In my experience, over half of men getting a hair transplant say that their refreshed look has made a positive impact on their career. They obviously look younger and as an added benefit they feel more confident. Here are some newsworthy examples of hair restoration and replacement procedures.
Being Proactive & Reactive About Restoring Hair Loss
James Nesbitt has admitted that his highly-publicized hair transplant has had a positive impact on his TV and film career."Several years ago, I began losing my hair, and like a lot of men it was a major concern to me - in fact, it was practically an obsession," he said previously. "But also I'm an actor, so I'm in the public eye a lot, and I really felt that my hair loss could affect my career prospects."
On the flip side, Eddie M an entrepreneur, 58 and shaves his head bald everyday says, "Knowing what I know now, I wished I would have gotten a hair transplant. I see how losing my hair has shaken my confidence and held me back from career growth. It was apparent that people judged me by my hair loss. We would like to believe that people are beyond judging a book by its cover, but that is not the case. I hoped my hair would not affect the outcomes in my life as we are all creators of our own destiny. The sad truth is hair means a great deal to both the person and to the public. I am still an active man playing basketball and golf. I believe the glass is half full. I also have the emotional intelligence to be transparent. I tell my 19-year-old son who is starting to thin, please be proactive on your hair loss. I do not want him to ever doubt himself."
"I have guys telling me they're getting passed over for job promotions that are going to younger guys," said Phil Haeck, M.D., a cosmetic surgeon who practices in Seattle, the heart of the very youthful tech industry. "I have others who are unemployed and are desperate to get back to work and ask, is there anything you can do to make me look younger?" said Haeck, who is a past president of ASPS.According to the American Society of Plastic Surgeons (ASPS), hair transplants grew 8% from 2015 to 2016. Is this because of proactive or reactive choices? The fact is that people are investing in their hair.
Invest In The Future With Male Or Female Hair Restoration by Revive
In a world that is evolving rapidly, every advantage should be taken when looking for a job. The increase of people taking accountability for their looks is rising. Many men and women are investing in their futures by having surgery done, like hair restoration surgery. A person's physical appearance unfortunately makes a big difference in competitive job markets. Whether the world is reacting to a person's increase in self-esteem or the change in their outward appearance, the fact is that those who have had cosmetic work done, such as investing in the finasteride or minoxidil hair loss treatment, PRP hair restoration, or the ARTAS minimally invasive hair surgery for an example, have been linked to higher rates of pay and pay increases.
The investment affects more than your career but we will cover that in another blog.