About Hair Maintenance Therapy
Revive Robotic Hair Solutions in Oklahoma City, OK is dedicated to providing a variety of safe, effective options that suit your lifestyle and hair growth needs. We offer hair maintenance therapy for individuals who are experiencing early signs and stages of thinning hair and hair loss. Board-certified plastic surgeon Dr. Clinton Webster recommends Propecia (brand name Finasteride) and Minoxidil (brand name Rogaine) for addressing these issues. Both of these solutions are approved by the FDA and can easily be administered by taking an oral tablet or as a topical treatment. Our patients have shown great success through hair maintenance therapy, and we can discuss all of the benefits and decide which method is right for your condition.
Rogaine and Finasteride are only effective and suitable for use by men and should not be administered to women or children. You would be a good candidate if you have:
Early signs of hair loss and thinning
A desire for fuller, thicker hair without surgery
No known diseases or illnesses, as these medications can sometimes aggravate these conditions
Realistic expectations for your outcome
Propecia (Finasteride):
Before deciding on Propecia as an option, we will run blood tests to determine if you're a good candidate and in optimal health. Propecia can increase the risk of prostate cancer, so it is important to ensure that your blood work is clear. Propecia works by preventing testosterone from converting to dihydrotestosterone (DHT), which is a known factor in causing alopecia. Our surgeon can prescribe this medication to you to be taken orally once a day. It is FDA approved and has shown the ability to prevent further hair loss and restore some lost hair as well. Side effects can be discussed and monitored during your consultation.
Minoxidil (Rogaine):
Minoxidil is administered in the form of a foam-like, topical solution that is applied directly to the scalp twice a day. The foam is able to penetrate the scalp and stimulate the hair follicles that are in the resting cycle to grow. Also approved by the FDA, Minoxidil can open up the hair follicles and provide them with more oxygen, blood flow, and other essential nutrients. This can be used to manage current minor hair loss or combined with hair transplant surgery for optimal results.
Dr. Webster will consult with you and help determine which method will produce the best results given your current condition and lifestyle.
Each medication should be applied consistently at the recommended frequency to maximize your results. It will usually take between 3 – 4 months to see your full results, with gradual improvement over time. It is important to note that your results are dependent upon your continued usage of the medication. Once you stop administering treatment, your hair growth will revert back to its original state.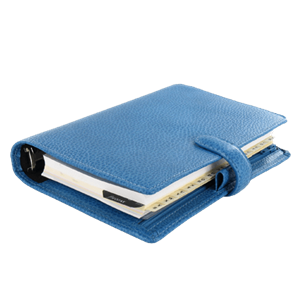 If you're showing early signs of balding and hair thinning, then the time to act is now. With FDA-approved medications like Rogaine and Finasteride, you can combat hair loss and help restore your growth cycle. Contact our Oklahoma City office today to learn about each method and their benefits.
Related Procedures