While gaunt, flat cheeks were popular in the 90s, classic beauty calls for voluminous cheeks that help you appear youthful and healthy. From the top-selling Juvéderm collection of nonsurgical dermal fillers, Voluma is uniquely made to give lift and contour to the mid-face for a natural and more youthful look. At our Oklahoma City, OK office, plastic surgeon Dr. Clinton Webster offers treatments of Voluma to address a sunken mid-face that is hollow and flat due to age, genetics, or weight loss. Make an appointment to find out more about how Juvéderm Voluma nonsurgical treatments at Revive Robotic Hair Solutions may boost your overall appearance by providing lift and contour.
Voluma is an HA (hyaluronic acid) injectable filler that can help patients who would like to add lift and contour to their mid-face. Many people see decreased fullness of the apples of their cheeks when they age or after they have dropped a dramatic amount of weight. Other people have naturally hollow cheeks and are seeking treatment with Voluma to enhance their mid-face. Female patients who are nursing or pregnant are not eligible for Voluma injections. Voluma by Juvéderm is approved by the FDA (Food and Drug Administration) for patients 21 and older. Each patient at Revive Robotic Hair Solutions will complete a consultation to decide if Voluma is an effective filler for them. After considering their needs and cosmetic goals as well as medical history, a personalized injectable treatment plan will be developed.
After your consultation with Dr. Webster to determine your unique treatment plan, your procedure may be planned for your next appointment or completed that day, based on schedule availability. In a private room, you will sit and relax as your cheek area is cleaned to prepare for the Voluma injections. The injector may also use a local anesthetic to help make the procedure more comfortable if requested. For accuracy, your injector will mark the areas to be treated before administering the injections with a fine-gauge needle. After the filler is injected, you may notice mild redness and swelling, but this usually subsides on its own.
For many patients, the benefits of Voluma treatments can be seen right away and may last about two years. It's rare to develop lasting or severe reactions from Voluma injections, although if you do have questions, concerns, or a reaction, please contact Revive Robotic Hair Solutions for more information. During your consultation, ask your injector about how soon to plan your next appointment to either build up or prolong the effects of Juvéderm Voluma.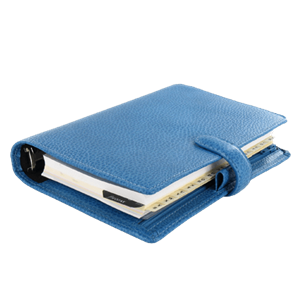 Youthful Contour and Lift
If you need more shape in your cheeks or lift in the middle of your face, find out more information about Voluma by Juvéderm at Revive Robotic Hair Solutions in Oklahoma City, OK. Schedule an appointment to meet with Dr. Webster for an evaluation of your skin and a customized plan that may include Voluma, other Juvéderm dermal fillers, or advanced skin procedures to help you attain a radiant complexion and youthful appearance.
Related Procedures